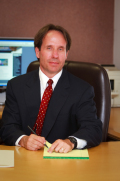 Kevin Staker (Kevin Glen Staker) is the principal in his firm, Staker Law Tax and Estate Planning Law Corporation..
He received his bachelor's degree in Economics from Brigham Young University and law degree from the University of Utah. He went on to an extra year of law school to receive a Master of Laws in Taxation degree from New York University. He is admitted to the State Bars in California and Utah.
He is the founder of the Planned Giving Council of Ventura County. He is also on the Planned Giving Committee of a number of local charities. Kevin has been a member of the Board of the Ventura County Bar Association three times, and chaired its annual dinner committee 14 years. He is one of the few California attorneys certified as a Specialist both in Taxation and also in Estate Planning, Trust and Probate Law.
Kevin Staker is the President for 2016 of Ventura County Legal Aid, Inc.  VCLA is the non-profit public service affiliate of the Ventura County Bar Association.
Go to www.kevin-staker.com for the personal bio of Kevin Staker. Go to www.staker.com for the law firm website of Kevin Staker.
The page with a number of links with pages relevant to Kevin Staker is found at http://kevinstaker.com/kevin-staker/about-kevin-staker/
The Avvo.com listing of Kevin Staker is found at https://www.avvo.com/attorneys/93010-ca-kevin-staker-349731.html.  Avvo is a website that has valuable information on attorneys.
The Twitter feed of Kevin Staker is located at https://twitter.com/kevinstaker.  Kevin Staker "tweets" fairly often.  His subjects on Twitter usually focus on politics and estate planning.
The California living trust video seminar of Kevin Staker is found at https://vimeo.com/156134189.  Many individuals have commented how this "webinar" has better informed them about estate planning with a living trust.  The webinar also is a good introduction to Kevin Staker as a individual.  Many have commented how they feel they have come to know Kevin Staker through this video and so have felt comfortable having him assist them with their estate planning.
The Visual CV, or Curriculum Vitae, of Kevin Staker is at https://www.visualcv.com/kevinstaker.  This site is a rather comprehensive CV of Kevin Staker.
Kevin Staker also is a probate and trust mediator.  The California Probate and Trust Mediation website of Kevin Staker is found at http://kevin-staker-mediation.com/.
Contact Information
Email : kgs@staker.com
Phone :
805-482-2282
Address :
1200 Paseo Camarillo
Suite 280
Camarillo, CA 93010